Benefits, Features, and More
Benefit #1

Joy of free riding
Finally, a toy in constant use!
Steerable, light, and fast, zoooom
Warning: elder siblings will love it, too…
Benefit #2

Growth, health & skills
Develops balance and coordination
Builds confidence
Replaces passive travel, improves appetite and sleep
Benefit #3

Active family lifestyle
So compact and light!
Forget the stroller, move nimbly anywhere you go
Life is just so much easier with superMOPI!

Features
Tiny and light (<3 lbs)
Steerable and fast
Stands on 3 sturdy wheels
Pushed by feet on ground
For outdoor and indoor use
Safety certified
Durable plastic with steel axle
Max. rider weight: 50 lbs
Available in multiple colors
Available in 2 sizes
See how to ride it in YouTube videos

Sizes
Small size from 18 months
XL size for ages 2-4 years

Unique design
Made as light as possible for the youngest riders
Recessed back wheels allow wide range of motion
Durable all through the nonstop-riding years and beyond
Why superMOPI?
Looking for a toy that is proven and novel at the same time?  superMOPI is still new in the US – but huge in Europe.
Funny to say it about the tiniest toddler motorcycle…
superMOPI is the lightest ride-on toy on the market. Toddlers as young as 18 months can ride and carry it along. No heavy schlepping for parents either.
Steering makes it fun and enhances kids' coordination. Toddlers learn to push with feet on the ground, speed up, chase each other, zigzag, and do all sorts of tricks.
Balancing is not a prerequisite but develops gradually. Hence superMOPI riders learn to ride a real bike faster.
Builds muscles, gross motor skills, stamina, and endurance. Promotes self-confidence and independence.
A fun and convenient stroller alternative, promoting a healthy, active life-style from this early age.
Our story

Proudly made in USA
Today superMOPI is proudly manufactured in the US and shipped to all states.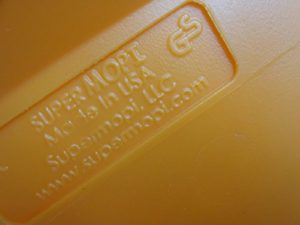 Origins in Europe
The ingenious design comes from Hungary, perfected over decades by our friend, inventor, architect, and loving father who made the first prototype for his own daughter some 30 years ago.
It delighted generations. Many of the first riders now have kids on their own. Guess what these kids ride…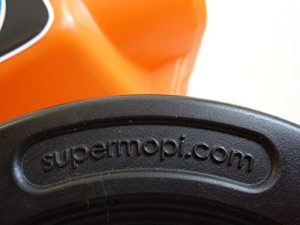 So how did our MOPI story start?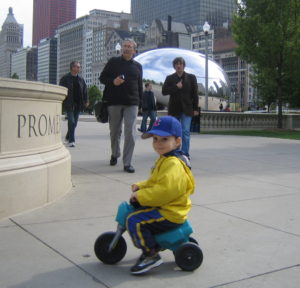 When we moved to the US in 2008, we took our son's ride-on toy with us from Hungary. Of course…
As our 2-year-old cruised the streets of Chicago, it was a show.
But it was not his pretty face that earned him the sudden surge of attention.
All that rubbernecking was due to his cool riding.
Clearly, it was high time Chicagoans got to know his ride-on toy better.
So we brought the toy to the US to delight American toddlers – and those who love them. Like you!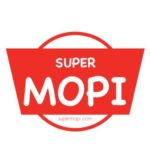 That's how superMOPI was born in 2008.
Take action…
Order superMOPI now in our online store